Commercial Insurance Lines
Commercial Insurance Protection for Business Owners and Truckers
As our client, the success of your business is our top priority. We'll work with you as a partner to ensure your business risk is effectively managed and where possible, reduced, in order to minimize your costs both now and in the future. Our unique approach offers you superior business protection and delivers unparalleled results.
In addition to receiving a customized business insurance program, you'll also receive:
Comprehensive risk management
Cost containment and reduction strategies
Loss control analysis and advice
Frequent policy audits and coverage reviews
We offer a comprehensive portfolio of coverages and a variety of specialty insurance programs to meet the needs of your business. Select any of the links below to read more detailed information or request a quote by completing our online form.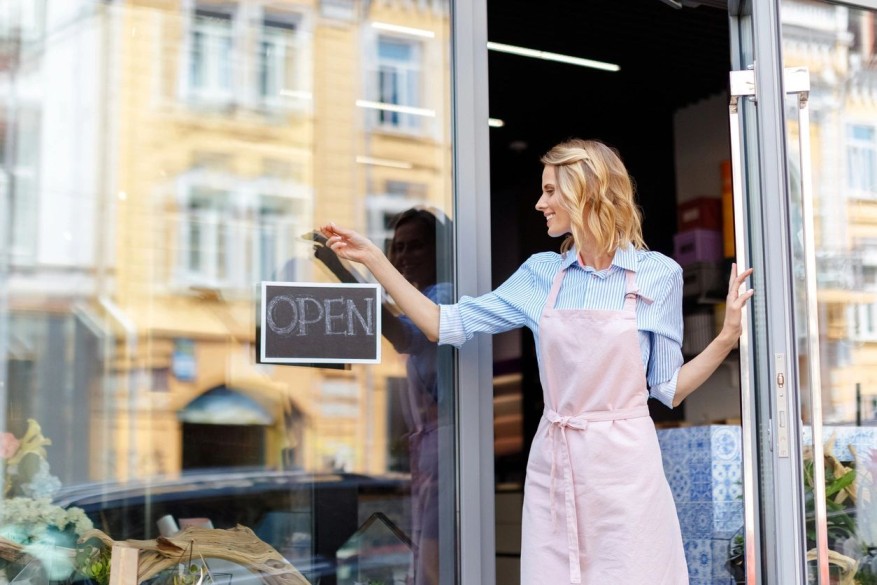 Trucking Insurance
Motor Truck Cargo Insurance
Commercial Auto Insurance
Commercial Property Insurance
General Liability Insurance
Umbrella Liability Insurance
Workers Compensation Insurance
Business Owners Insurance
Surety Bonds
Trucking Insurance Specialists
At Crotty Insurance, we understand the trucking business and the unique needs of owner-operators. With seasoned insurance brokers and staff with over 60 years of combined insurance experience, you can trust Crotty Insurance to meet your commercial trucking insurance needs.
Why Trucking Insurance from Crotty Insurance?
More and more small fleet professionals and owner-operators are discovering the benefits and satisfaction of choosing Crotty Insurance. That satisfaction is deeply rooted in our thorough understanding of the challenges that a trucking professional just like you are facing every day. We understand your business and realize that your future and your hard-earned reputation are often tied to how well we do our jobs. What's more, we understand that your business has a very specific and unique set of needs that can only be met by experienced professionals that get the "ins and outs" of your industry. That's why we've continually made it our mission to keep ourselves on the cutting-edge of underwriting for your industry, and to provide the most comprehensive trucking solutions available at the most competitive price points you'll find anywhere. The best trucking companies want the most effective and compliant solutions, and they trust Crotty Insurance to deliver.
With Crotty Insurance you'll get:
A complete range of coverage
Expert advice from professionals
Unparalleled customer service
Competitive rates with frequent discounts
Rapid claims processing
Quick turnaround on binding decisions
No hidden terms
and MUCH MORE!
Commercial Property Insurance
When fire, vandalism, theft, or other types of disaster strike, you and your business need more than just an insurance policy… you need help quickly! That's where Crotty Insurance comes in.
When you open your business to the public, general liability coverage is just scratching the surface in regards to the coverage you will need. For a more comprehensive approach to coverage for your business, we encourage you to consider a commercial property policy.
Comprehensive Protection
Commercial property insurance from Crotty Insurance can help protect the property that your business owns and/or leases, including items such as medical equipment, furniture, and inventory. And at Crotty Insurance, we also include coverage for the things you may not have considered, like comprehensive protection for your computers, media, and/or accounts receivable records. We even provide an option that can assist you in replacing lost income if your operations are suspended and your business can no longer operate, even due to a covered loss.
A typical Commercial Property Insurance policy includes coverage for:
Building/Structure
Furniture and Fixtures
Equipment
Lost inventory
Signage (Indoor and Outdoor)
Landscaping
Damage to the Property of Others
And more…
Commercial Coverage Tailored to Your Unique Needs
No two businesses are exactly alike. Your business has unique needs and concerns. With flexible coverage options from Crotty Insurance, you can tailor your coverage for the specific needs of your business both now and as your business continues to evolve.
Many of the commercial property insurance options we offer as optional can be grouped into cost-effective coverage packages that continually give you the best value for your insurance dollar.
Quick Recovery Time
The best accidents are the ones that never happen. However, in the unfortunate event that your business structure or property is damaged, we do everything possible to get you back up and running as quickly and efficiently as possible. We'll assemble a team of experts to help streamline the process and expedite your claim. That's the Crotty Insurance difference!
General Liability Insurance
What is General Liability Insurance?
General Liability Insurance (also referred to as Commercial General Business Liability Insurance) protects the assets of a business and pays for obligations (for example, medical expenses) incurred if someone were to sustain an injury on your property, or in cases where there are property damages or injuries that have been caused by you or your company's employees. In addition, liability insurance covers the cost of your company's legal defense and any settlement (or award) if you should be successfully sued. These situations typically include compensatory damages, non-monetary losses suffered by the injured party, and punitive damages.
General Liability Insurance can also cover claims of false (or misleading) advertising, up to and including libel, slander, and/or copyright infringement.
Does My Business Need General Liability Insurance?
In today's litigious society, even small mishaps can result in large lawsuits. That's why general liability insurance, along with property and worker's compensation insurance, is essential for most companies. Liability insurance protects the assets of a business if it becomes involved in a lawsuit. Other coverage for premises and operational liability, medical payments, and contractual liability are also included. General liability insurance can be purchased separately or as part of a business owner's policy.
How Do I Determine My Coverage Needs?
The coverage needed for your company typically depends upon the type of business you are in, coupled with the perceived risk associated with operating it. A strong case could be made that a building contractor will need more liability coverage than a website designer or business consultant, for example. The location of your business is another factor that can factor into your needs. For example, some states have a tendency to award higher damages to plaintiffs claiming personal injury than do others. The Crotty Insurance team of experts will assess your situation and determine the amount of coverage necessary for your unique situation prior to purchasing any policy.
Don't Leave Anything to Chance!
At Crotty Insurance, our primary purpose is to provide you not only with comprehensive liability coverage but also sound advice. Think of us as an extension of your team. Our experts will guide you in the best direction for your business, providing just the right amount of coverage for any unforeseen situation that may come your way.
Umbrella Liability Insurance
At Crotty Insurance, we understand that running a business is no easy task. And in today's litigious society, new risks seem to pop up every day, with each one being more concerning than the last. You may often ask yourself the question, "How would my business fare against a catastrophic liability claim?" Having extra protection to guard against these big, unexpected risks just makes good business sense.
What is Umbrella Liability Insurance?
Umbrella Liability Insurance will cover your business from catastrophic issues that can threaten its security. An Umbrella Liability Insurance policy acts as an umbrella to your basic umbrella insurance and gives your business an added layer of liability protection over and above your commercial policies. This type of policy will spring to action when a claim is filed against you that exceeds the amount of your existing umbrella coverage. Your Umbrella Insurance policy provides a "safety net" in those cases where your basic business coverage has been exhausted.
An Added Layer of Protection for Your Business
No one likes to think about it, and many business owners think "It won't happen to me," but if your business is ever held legally responsible for an incident and your underlying commercial policy limits are insufficient to cover the associated costs, you need additional coverage. An Umbrella Liability Insurance policy from Crotty Insurance will provide that additional coverage, up to your selected policy limit amount. Your business will benefit from our expertise in a broad range of industries, including:
Construction
Financial Services
Law Firms
Hospitality
Manufacturing
Real Estate
Professional Services
Country Clubs and Golf Courses
Restaurants
Retail
…and MORE!
Contact us today at (814) 833-0611 and speak with one of our friendly experts about adding that all-important extra layer of protection to your business. Our team will guide you every step of the way to create a plan customized to the unique needs that will give you and your business the peace of mind you deserve.
Workers Compensation Insurance
As a business owner, you do everything you possibly can in order to protect your employees from potential dangers and unsafe situations. But do you have workers compensation protection? And if so, is your Workers Compensation Insurance policy covering everything it should?
What is Workers Compensation Insurance?
Workers Compensation Insurance is a form of small business insurance (which is mandatory in most states) that covers employees for work-related injuries. A typical Workers Compensation Insurance policy (often referred to as "Workers Comp Insurance") pays lost wages and medical expenses that have been incurred due to a work-related accident. A good Workers Compensation Insurance policy also protects the employer against any accident-related lawsuits.
Do I Need Workers Compensation Insurance?
Most business owners understand that workers compensation is important. However, did you know that if your business has employees, it is typically mandatory by law for most businesses (in most states) to have workers compensation coverage? And did you know that if you are a business owner in Pennsylvania you are required to have Pennsylvania workers compensation coverage in order to comply with state and federal regulations? Even then, it's important to understand that not just any policy will do. Your business needs expert coverage strategies and professional advice crafted by the PA insurance specialists found right here at Crotty Insurance.
The Crotty Insurance Difference
At Crotty Insurance, we understand that your employees are essential to the health and success of your business. Our Workers Compensation Insurance plans are customized to precisely fit the unique needs of your business, while also keeping in mind your bottom line. We'll help you find the most comprehensive plans at the most competitive rates around. But it doesn't stop there! Our experienced team of specialists will be with you every step of the way. And while we hope you never have to put your policy to use, we'll be right by your side if you do. What's more, we'll work with you to help your business avoid claims in the first place!
Don't leave anything to chance! You and your business deserve affordable Workers Compensation Insurance that protects you both now and in the future. Contact one of our friendly experts today at (814) 833-0611 to get started and to give you the peace of mind that you and your business deserve.