Personal Insurance Protection for Individuals and Families
As a client of Crotty Insurance, you won't have to spend time researching and comparing all your insurance options. We'll do the work for you! As an independent insurance agency, we represent many of the country's finest insurance companies and can recommend the right insurance to fit your needs at the most competitive price. We offer you exceptional value and comprehensive coverage.
We believe that the more our clients know about their personal insurance options, the better equipped they are to make good insurance decisions. That's why we've provided some in-depth explanations of our broad portfolio of protection programs. However, we understand that each person's circumstances are different, so please feel free to contact us or drop by one of our offices for more information. We're happy to take the time to discuss each item in detail with you.
Select any of the linked coverages below to read more detailed information or request a quote by completing our online form.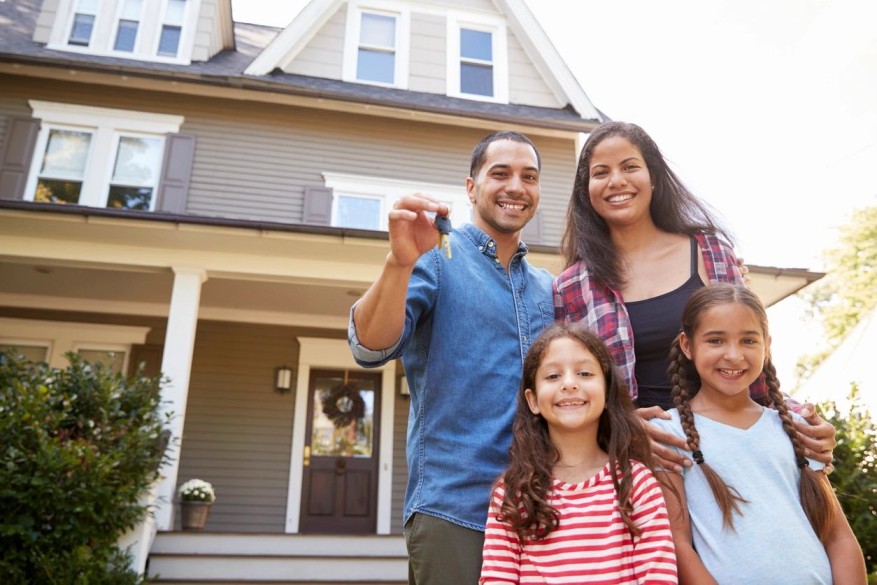 Auto Insurance
Homeowners Insurance
Landlord Insurance
Condominium Insurance
Second Home Insurance
Motorcycle Insurance
Watercraft Insurance
Umbrella Liability Insurance
Renters Insurance
RV Insurance
Your Erie Auto Insurance Experts
Get the peace of mind you deserve with our affordable auto insurance options…
For most of us, our cars are one of the biggest investments we make, and to experience, a loss could be financially devastating. Auto insurance can cover more than just the repairs on your vehicle. Depending on the coverage you choose, your insurance can:
Cover medical expenses associated with an accident
Pay for losses caused by underinsured or uninsured drivers
Reimburse you for damages suffered because of vandalism, natural disasters, or theft
Pay for legal representation in case of a lawsuit
Figuring out which coverages make sense for you can be confusing. That's why it's important to discuss your needs with a Crotty Insurance agent who can recommend coverages that are right for you and help identify whether you qualify for any of the auto discounts we have available.
Affordable Homeowners Insurance
Your house is more than four walls and a roof. It can provide you with financial security. And, it's probably your biggest investment. Inside those walls are possessions and valuables that make your house a home-and those items need protection as well. A standard homeowners policy safeguards your home and possessions against:
Sudden and accidental damage from electrical current
Fire and lightning
Windstorms and hail
Explosions
Smoke damage
Freezing
Theft
Glass breakage
Falling objects
Weight of ice, snow, or sleet
Accidental discharge of water or steam
Vehicles
Vandalism and malicious mischief
Homeowners insurance doesn't only apply to those who own a single-family house. If you own a condominium, have combination dwellings, rent an apartment or if you have a second home, you can also buy insurance specifically designed for your circumstances.
Landlord Insurance
One policy provides both property and liability coverage for dwellings not eligible for a homeowners policy. All coverage options track with the homeowners' policy, making it easier to use individually or in combination with homeowners coverage.
What is Landlord Insurance?
Our Landlord policies are typically designed for landlords of dwellings occupied by one to four tenants and provide coverage for a dwelling that you own and rent to others. Landlord Insurance is often a great alternative solution for landlords who want to protect their buildings but do not need to insure the personal possessions of their tenants. Crotty Insurance offers a variety of policy options that provide multiple coverage levels to suit your unique insurance needs.
To learn more about Landlord Insurance, contact our friendly experts today at (814) 833-0611.
If you rent or own a condominium, you need insurance to protect your belongings. While your landlord or condo association might have insurance, it only protects the building itself. Your belongings are not covered under those types of policies. You need a policy to cover losses to your personal property. That's where Crotty Insurance comes in.
What is Condominium Insurance?
Condominium Insurance is a specific type of insurance policy that is designed to fit the unique needs of condo owners. While many people often confuse condominium insurance with a renter's policy (both offer personal property and liability protection), condo owners need to take into consideration the additional insurance coverage that may be necessary for the building based on their condo association's overall master policy.
How Do I Determine the Type and Amount of Coverage I Need?
As one of the leading independent insurance agencies in Pennsylvania, our team of experts will walk you through all of the considerations unique to your situation in order to create a policy that best fits your needs. We will determine coverage based on information such as:
What the condo association is responsible for insuring
What you are personally responsible for insuring
The amount of coverage needed for your possessions
Whether or not you have a replacement cost or actual cash value coverage for your possessions
Whether or not policy limits for your valuables
Whether you need earthquake or flood coverage for your unit or possessions
Vacation homes require a special type of insurance–one that protects your vacation home but doesn't overlap with your already existing homeowners insurance coverage. Most homeowners insurance policies provide limited coverage for personal property at an additional residence. However, if your coverage needs for your vacation home exceed this amount, you're going to want to fill this gap by purchasing a policy that will cover your vacation home in its entirety. One way to do this is to purchase a dwelling fire policy, which is specially designed for a second home in that it provides coverage for the dwelling itself, along with your personal property. In addition to protecting your home and its contents, we also offer several discount programs to those that qualify.
Motorcycle Insurance
Whether you're a weekend warrior or just a casual rider, our motorcycle insurance policies offer the precise protection required for you, your bike, and also your accessories. Just like personal auto insurance, motorcycle insurance offers similar property and liability coverages. At Crotty Insurance, our policies are custom designed to meet the personal and financial needs of most motorcycle owners and enthusiasts.
Motorcycle Insurance Customized for Your Unique Needs
With Crotty Insurance, choosing your motorcycle coverage is easy. Simply speak with one of our experienced staff, choose the type of coverage and deductibles that best fit your needs and your lifestyle, and let us do the rest. We offer highly competitive prices and convenient payment plans, and we'll place your coverage with a provider that has the history and financial stability to be there when you need your coverage the most. And should you ever have an unfortunate event, our motorcycle insurance coverage is designed to help brighten what might otherwise be a bad day. Our team of experts will work hard in every instance to make sure that any claim is processed quickly, accurately, and fairly.
Watercraft Insurance
Watercraft insurance policies provide coverage for physical damage caused by a collision, fire, theft, windstorm, lightning, vandalism, and others. This coverage is broad and often includes machinery and auxiliary equipment, outboard motors, boat trailers, and other personal property. Additional coverages are available as well, such as Personal Effects, Boat Liability, Medical Payments, and Commercial Towing and Assistance.
What Does a Watercraft Insurance Plan Cover?
Our Watercraft insurance plans provide you with coverage against a variety of loss types including:
Medical Payments Our plans offer medical coverage that can cover eligible medical expenses should you become injured while on the water.
Physical Damage This optional coverage type is generally designed to provide care of your boat, your boat's motor, and your trailer. Your Crotty Insurance experts will help you to determine the exact right amount of physical damage coverage for every boat on your policy, whether one or several. In addition, you can choose a deductible amount (the amount paid out-of-pocket on a claim) prior to your policy kicking in.
Liability It's something no one wants to think about, but if you're involved in a boating accident, chances are good that another person or watercraft was involved. And if you're at fault, you'll need liability coverage, without question. You are free to choose the amount of liability coverage that suits you – it's entirely up to you. Our experts will show you the available coverage and limits, and also how to get the maximum personalized protection you need for the type of boating you most often do.
Contact one of our friendly experts today and get started on a customized insurance plan to fit your unique needs!
Umbrella liability coverage protects you from financial catastrophe due to lawsuits. It offers additional protection above and beyond your standard homeowners and auto policy limits and helps eliminate any gaps in your coverage. This type of policy can help ensure you are safeguarding your possessions, savings, and your future earnings.
Do I Need Umbrella Liability Insurance?
You may not have ever considered an umbrella policy in the past, but consider:
What happens to your family's assets should you be sued for an incident that occurred at your home and the legal costs of the lawsuit drastically exceed the liability coverage provided by your homeowner's policy?
Who will pay the bill if you are found at fault for a multi-car accident and your liability costs exceed the limits defined by your auto insurance by thousands of dollars?
Although these examples may not be common occurrences, you can never be too cautious. And at Crotty Insurance, we help you and your family plan for the unforeseen. Our Umbrella Liability Insurance is typically offered to you at a low cost, but it will provide enough coverage to help you eliminate your worries about unforeseen liability costs in the future.
Contact one of our friendly experts today to get started on getting the protection that you and your family need!